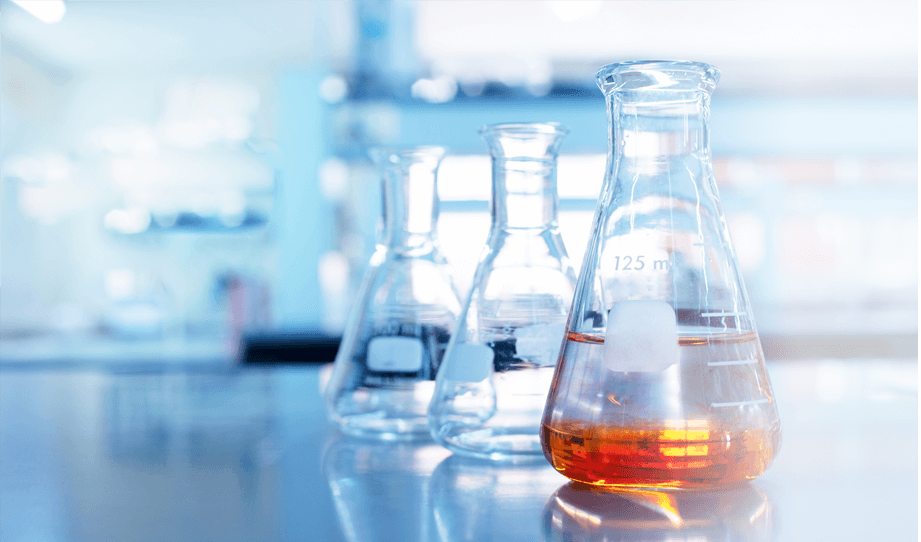 medical and pharmaceutical translations
Choosing a trusted vendor is essential in medical and pharmaceutical translations, which often use highly specialized language and include sensitive data. KONTEKST is a certified vendor of life science translations. We are proud to be working with national regulatory authorities, such as the European Medicines Agency , which proves our reliability as a linguistic service provider.
We have been present on the market for more than 20 years. This has allowed us to acquire vast experience delivering projects for leading companies in the field of medicine, pharmacy, biotechnology, dental and veterinary medicine, clinical studies and medical devices. We provide highly specialized medical translations in 250 language combinations!
Thanks to our advanced quality management system and continuous monitoring of our clients' needs, KONTEKST is able to provide professional translations in all European and Asian languages. Each translation project, however straightforward, includes a proofreading service, which ensures linguistic and terminological consistency and makes all our medical translations reliable, letting KONTEKST enjoy an excellent reputation as a medical translation vendor.
We offer tailor-made solutions for medical and pharmaceutical companies:
Medical translations are prepared by medical doctors, academics with relevant experience, as well as translators with medical, pharmaceutical or biotech educational background. All translations are proofread. This is to ensure all our translations are fully accurate and consistent with the original language content. In addition, which is especially important in the medical and pharmaceutical industry, we operate in compliance with the GDPR and our own data privacy procedures.
Medical and pharmaceutical translation and interpreting are our main fields of specialty
Ischemic heart disease, colorectal cancer, breast cancer, cerebrovascular disorders and pneumonia are among the most dangerous modern-day diseases, according to data from the Statistical Office of the European Union. Eurostat's data imply a pressing need for conducting clinical trials in the fields of cardiology, oncology, neurology and respiratory medicine, and pose a challenge to the pharmaceutical industry.
The European Medicines Agency (EMA) names anticoagulants, antihemorrhagic agents and immunosuppressants among the medicinal products subject to continuous supervision and research. Before being placed on the market, every medicine must also be [subject to clinical trials] approved by regulatory authorities and an Ethics Committee . These types of trials include a number of phases and require appropriate medical records to be kept.
Due to the global scale of these studies, the records must be translated into various languages. At KONTEKST, we work with many CROs, assisting them with the translation of documents such as study protocols, reports or clinical trial agreements. English is the dominant language in this context. However, since some of the documents are also addressed directly to patients who participate in the study, they must be written in their mother tongues. For this reason, KONTEKST is also experienced in translating documents such as: informed consent forms and patient cards, diaries or instructions.
Once a medicinal product is successfully placed on the market, it is important to reach as wide a target audience as possible. To ensure that, we work with medical and pharmaceutical companies, translating drug manufacturing technology descriptions, labels, patient leaflets and brochures, legal acts regulating the medical and pharmaceutical market, research papers and publications, as well as promotional materials. 60 000
pages of medical and pharmaceutical documentation we translate every year.
Texts translated:
clinical trial agreements,
clinical trial documentation and protocols,
informed consent forms,
medicinal product information and patient information,
medical device user instructions,
drug manufacturing technology descriptions,
specialist medical articles and research publications,
legal acts regulating the medical and pharmaceutical market,
patient leaflets and brochures,
press releases,
decisions and regulations of the Ministry of Health,
advertising and marketing texts related to the medical and pharmaceutical market.
We offer specialist medical translations in the following therapeutic areas:
cardiology,
respiratory medicine,
pediatrics,
oncology,
dermatology,
gynecology,
rheumatology,
urology,
psychiatry,
diabetology,
genetics,
radiology,
gastroenterology,
internal medicine.

At your request, we will be pleased to provide references from completed projects.
We can guarantee an efficient top standard service, saving you both time and money
Here is what you can expect when you order a specialised translation from us:
translators and revisers matched specifically to the project on the basis of criteria such as educational background, professional qualifications and experience in translating texts related to medicine, pharmacy and clinical trials;
developing an individual terminology base (dictionary, glossary) to ensure top quality translations;
quick turnaround – even 20% faster than the market standard;
Working with us, you are also guaranteed complete security and full transparency.
We are an innovative company which relies on state-of-the-art technologies
We know how important time and ease of contact are in working with a translation agency, which is why our client portal is available to you 24/7. If you are interested in working with us, you can receive an automatic quote and an electronic translation certificate once the project is completed. Moreover, we offer electronic certified translations to facilitate your work and reduce turnaround times.
You are welcome to review some of our sample jobs executed for clients in the medical and pharmaceutical industry.
At your request, we will be pleased to provide references from completed projects. Should you have any questions about our process of delivering specialised translations, don't hesitate to contact us.