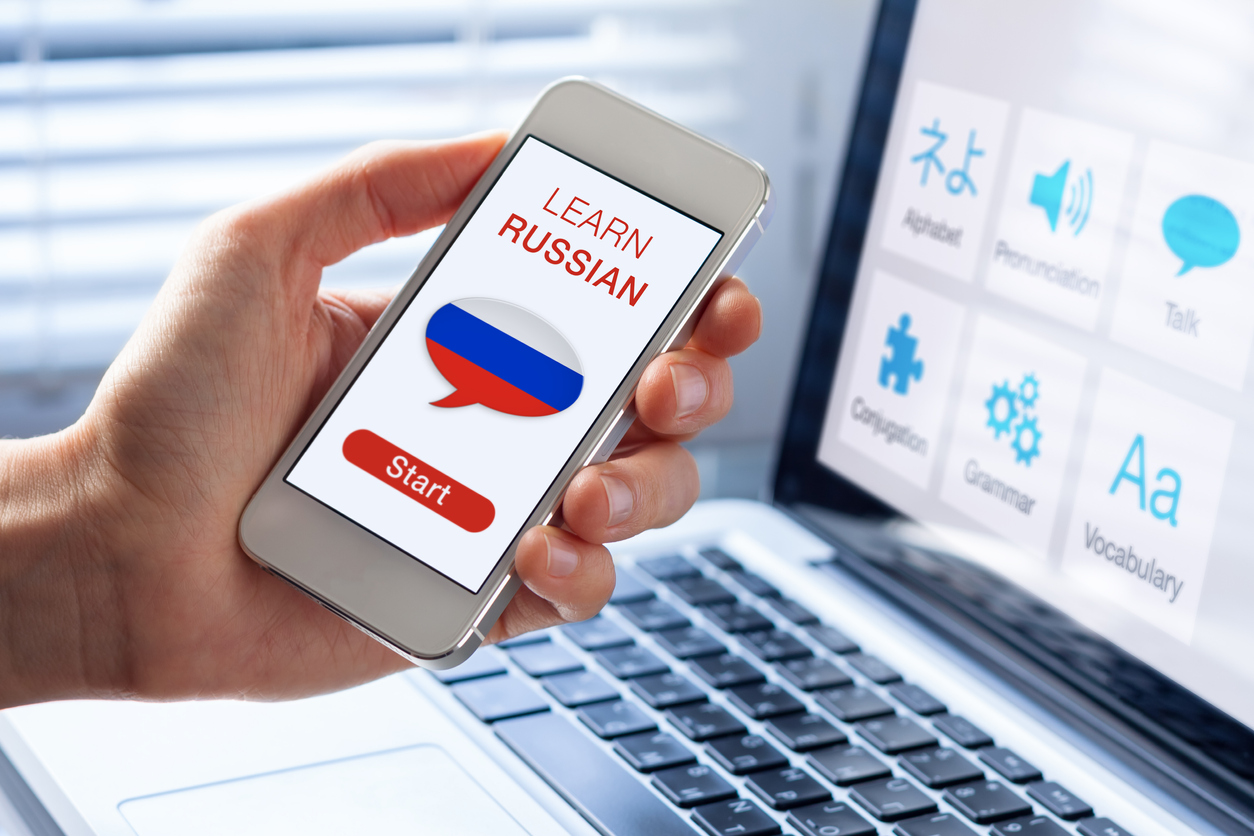 russian translation services
Russian is one of the most popular foreign languages in the Polish business sector. Until a few decades ago, it was widely used in Poland, and many representatives of older generations can still speak it today. Younger market participants, on the other hand, rarely know the language. Meanwhile, in recent years Poland has witnessed an influx of people from its Eastern neighbouring countries, and cooperation with Russia, Belarus and Ukraine has been developing dynamically. For companies focused towards the Eastern market, professional Russian translation and interpretation services are a necessity. The services are central to ensuring efficient exchange of information and building a strong corporate image. It is essential that they include the use of appropriate professional terminology and industry-specific nomenclature, as well as transcreation, i.e. adaption of the message to the recipient.
When you need professional Russian translation services, you can rely on KONTEKST to deliver. Industry Standard (ISO) Certified
You can trust translation services from KONTEKST because we're in compliance with the most up-to-date international standards for translators, ISO 17100:2015 from the Bureau Veritas Certification Polska. Only the top performing translation companies have achieved this certification.
Russian Language Variations
The Russian language is divided into three main groups of dialects: Northern, Southern, and Central (transitional). The dialects are not only spoken in Russia, but also actively used in many of the former Soviet republics, including Ukraine, Estonia, Lithuania, Latvia, Armenia, or Georgia. Russian is an official language in Russia, Kyrgyzstan, Kazakhstan, and Belarus. For this reason, it comes in a number of varieties. KONTEKST offers support from experts who pay attention to even the smallest nuances in pronunciation, notation, and syntax. As a result, any text translated from or into Russian is not only correct, but also perfectly adapted to the target recipient in terms of formal and cultural aspects.
Translation Within Technical Fields
KONTEKST specializes in industry-specific translation services that require a depth of knowledge in the technical terminology of the field. We provide professional Russian translation services for the following industries:
Medical/Pharmaceutical. Our expertise allows us to provide medical translation for a wide range of medical fields, including clinical research, regulatory affairs, pharmacovigilance, medical devices, and more.
Banking and Finance. Translation between languages is difficult in the world of finance, which has a language all its own, but KONTEKST has helped countless clients with translation for financial institutions, interpretation, document proofreading, revision, and project management.
Law.

Legal translation

requires a specialized skill set. A translation service must understand the original language, the language of the translation, and the legal terminology of both. In some instances, knowledge of the legal systems in two or more countries is necessary as well. You can trust that KONTEKST translators have the expertise to provide translations that are legally accurate.
Russian Translation Services Provided by KONTEKST
No matter what type of translation services you need, KONTEKST has you covered. Our services include:
All document translation is subject to rigorous revision for ultimate accuracy.