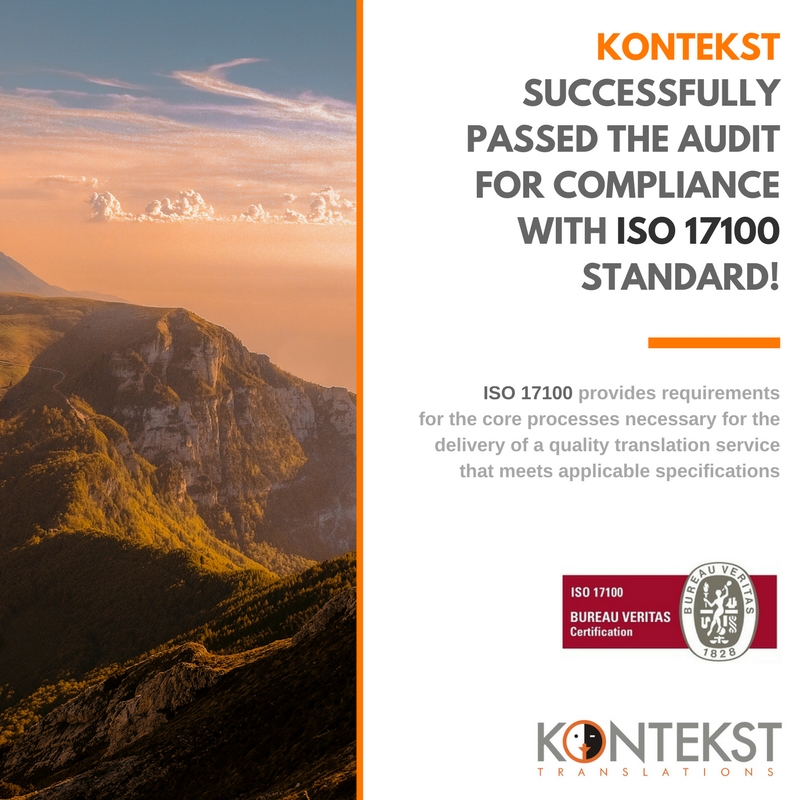 ISO 17100:2015 is an international standard which replaces the European PN-EN 15038:2006 standard. Both standards define the requirements and processes for the delivery of a quality translation service.
So what has changed? ISO 17100 features more clear-cut terminology and definitions which help facilitate communication among everyone involved: translators, clients, and project managers. The ISO 17100 compliance certificate confirms that all the resources, processes and workflows used for providing a translation service meet the applicable specifications.
The certification is evidence of KONTEKST's commitment to ensure that our translations meet the quality standards and expectations of our customers. At KONTEKST, we never stop improving our in-house quality assurance processes. It is this ongoing development and continued evolution that helps our Clients save time and money with KONTEKST.